SHI Student Received an Award at the Conference in Vietnam
Back
Ms. Hoa presented her research on strokes at the National Youth Science and Technology Conference
Ms. Truong Thi Hoa, who is in her second year of a Master's programme at SHI, receievd an award at the 21st Vietnamese National Youth Science and Technology Conference in the Health Sector, held over three days between November 2nd and 4th by Hanoi Medical University.
During the conference, 270 presentations were done by the researchers under 35 years of age from 43 hospitals, universities, and research centers on 27 specialized areas.
After graduating from Hanoi Medical University, she entered SHI to study public health in 2021.
Summary
A survey of the time taken by stroke patients from onset to arrival at hospital at Thanh Hoa General Hospital (the provincial flagship hospital) in Thanh Hoa Province, Viet Nam, has been presented. The study revealed that thrombolytic therapy at an early stage (within a few hours) after stroke onset is expected to have a good prognosis in stroke patients, but in Thanh Hoa Province in general it took a long time to arrive at the hospital. The study showed that improving the emergency transport system and educating the public about stroke treatment could reduce the time to presentation and significantly improve stroke prognosis.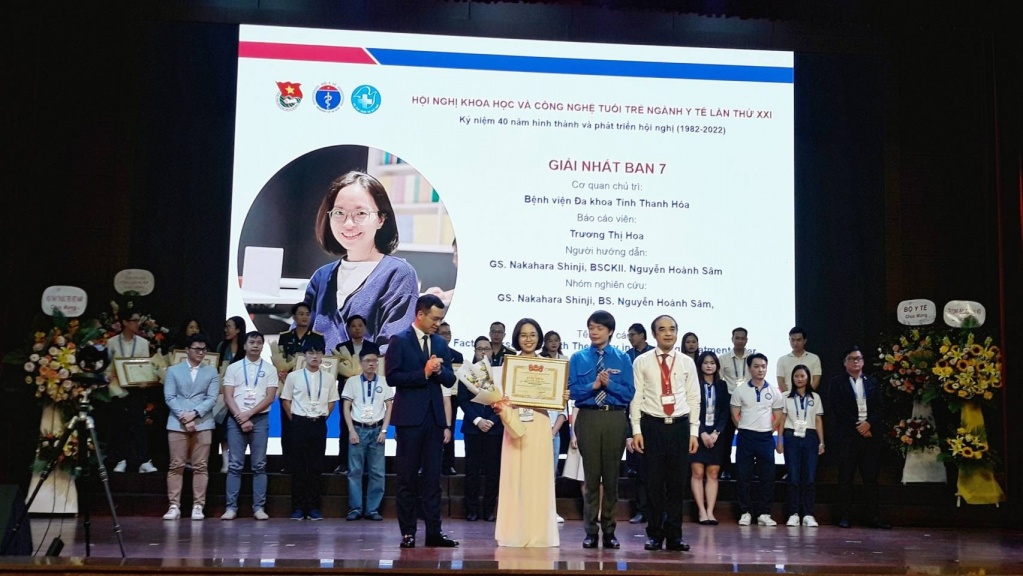 Back